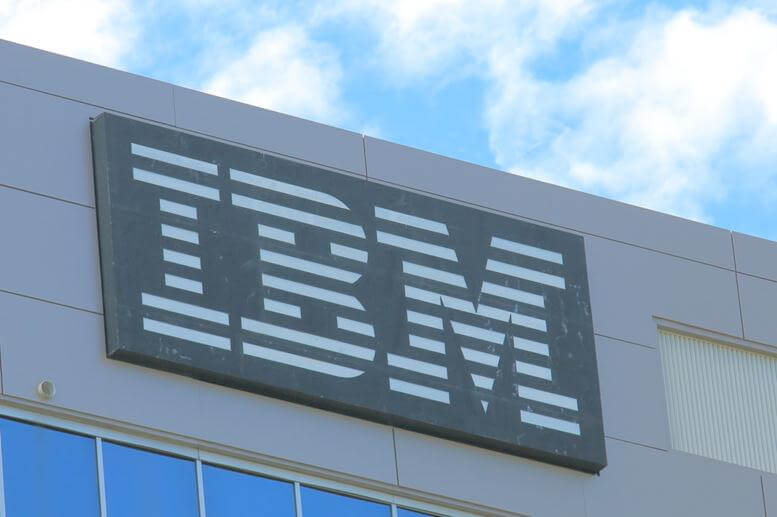 IBM (NYSE:IBM) stock rose as much as 7% yesterday after the company posted better-than-expected earnings. The technology company beat out Wall Street analysts' expectations and showed annual revenue growth—the first time since 2011. Towards the end of the day, IBM stock closed out the market red, down -1.05%. In today's pre-market trading, the company's stock was up over 6%.
IBM Revenue Growth
During the earnings webcast, the company reported:
Revenue of $21.76 billion.

EPS of $4.87/share.
Wall Street anticipated that the tech company would make $21.75 billion and expected $4.84 a share. In 2018, the company's full-year revenue grew 1%.
"In 2018 we returned to full-year revenue growth, reflecting growing demand for our services and leadership solutions in hybrid cloud, AI, analytics and security," IBM CEO Ginni Rometty said in a statement.
The company's spike in revenue was due to its Global Servies. The Global Business Services include global process services businesses, application management, and IBM Consulting. All of the new technology services that the company offers didn't bring in any revenue for 2018.
The tech company's Technology Services & Cloud platform actually lost money for the year. These platforms posted $8.9 billion in revenue. This was surprising due to the fact that the company has put most of its focus on this platform. The company's Cognitive Solutions, which focuses on Artificial Intelligence and IBM Watson, went flat this year at $5.5 billion.
>> Dyson is Moving to Singapore: Apparently NOT Because of Brexit
In Q4 2018, IBM announced that it planned on acquiring Red Hat for $34 billion. Red Hat is a major distributor of open-sourced technology and software. The technology company plans on paying cash for the deal, and it is expected to close in the second half of 2019.
"The client response [to acquiring Red Hat] has been overwhelmingly positive," James Kavanaugh, IBM Senior Vice President and Chief Financial Officer, said during the earnings call. "They understand the power of this acquisition […] In addition to the growing Red Hat business, we see the opportunity to lift all of IBM."
With this deal closing this year, it puts the company in a better position for turning things around. The technology stock was down -36% in 2018.
Featured Image: Depositphotos ©

TKKurikawa